Posted by PeterFuchs on September 21st, 2008, filed in development diary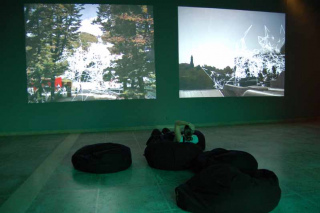 The 11th International Architecture Exhibition in Venice opened its gates on September 14th, so we are proudly present the Corpora in Si(gh)te by doubleNegatives Architecture in the Hungarian National Pavilion in the Giardini area of the exhibition, curated by Gyula Július.
The images of the final stage of the construction, along with the pictures from the opening are available on our Images and Videos page.
The exhibition is open until the 23rd of November.